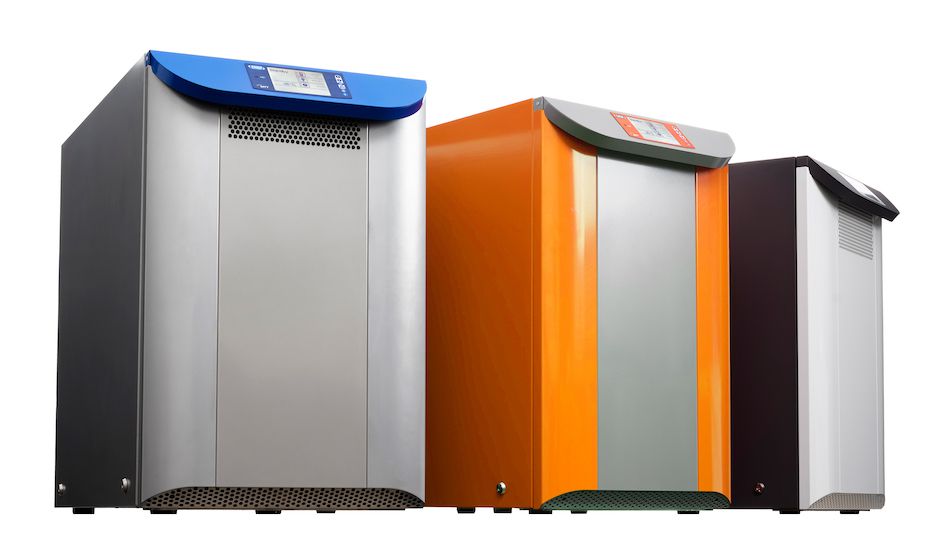 A TURBINE POWERED CHP-SYSTEM
The EnerTwin is a combined heat and power cogeneration system (CHP-System) powered by a micro gas turbine. Turbines have unbeatable advantages over other technologies because of their efficiency, longevity, reliability and low maintenance costs. Now, this proven technology is also available for your private home, apartment house, once building, hotel, restaurant or business building.
IL CUORE POTENTE DI EnerTwin
You can think about EnerTwin as a turbocharger with a power generator and a heat exchanger attached.
The EnerTwin CHP - system (combined heat and power system) produces electrical power and the heat of the turbine is used to heat the heating circuit in your home and produce hot water. The EnerTwin produces 3.2 kW electricity and 15.6 kW heat with up to 80 degrees Celsius in one hour.
Tutta l'energia prodotta viene utilizzata in modo efficiente con il 94% del gas iniettato. Potresti anche scegliere un setup che ti rende indipendente dalle interruzioni di corrente della rete pubblica o combinarlo con un sistema solare. Le combinazioni sono molte.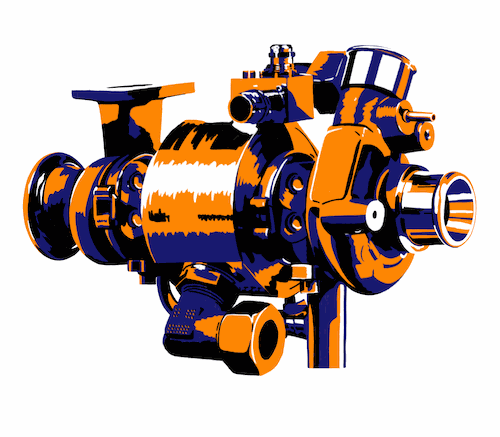 MONITORAGGIO E CONTROLLO COMPLETO DELL'ENERGIA
EnerTwin può adattarsi a qualsiasi infrastruttura esistente.
È possibile combinare EnerTwin con altri sistemi di produzione o accumulo di energia, ad esempio con impianti fotovoltaici, pompe di calore, turbine eoliche, accumulatori di calore, batterie e caricabatterie per auto.
Con la fornitura dell'EnerTwin con un dispositivo Smartfox Pro si ottiene il controllo completo dei flussi di energia nel proprio edificio (elettricità, calore, gas, acqua). Possiamo massimizzare il vostro livello di autosufficienza e quindi minimizzare i vostri costi.

Il vostro edificio diventa smart grid ready e potrebbe anche beneficiare di prezzi energetici migliori.

Integrazione Smart Home con tutti i principali fornitori: Apple, Google, Amazon è anche possibile.
Segui e ottimizza il tuo consumo di energia sul tuo cellulare, Mac o PC da qualsiasi parte del mondo.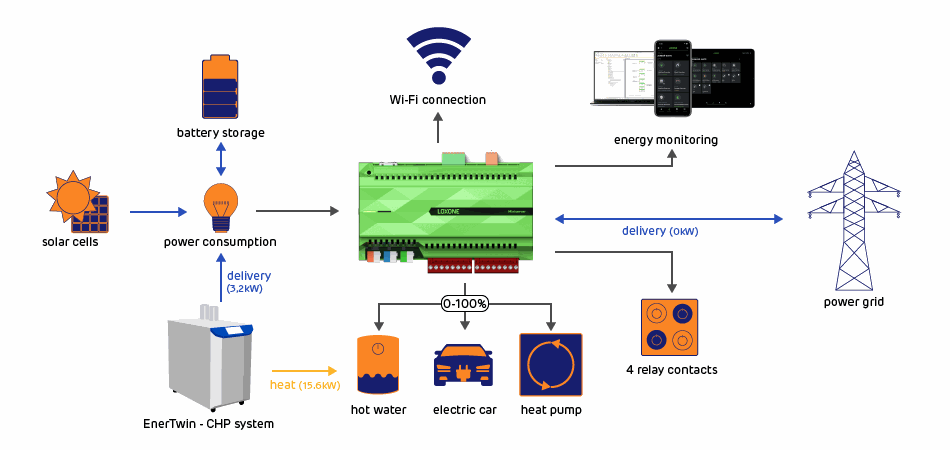 Enertwin is green technology
---
One single EnerTwin reduces CO2 emission between 3 and 6 metric tonnes per year as it runs with 94% efficiency. EnerTwin works with natural gas, biogas or hydrogen (up to 23%).
Power and heat are produced in the building itself. All the generated energy can be used on-site without losses through power transport or because the central power plant needs cooling.
EnerTwin produces green energy also in the night when the sun does not shine.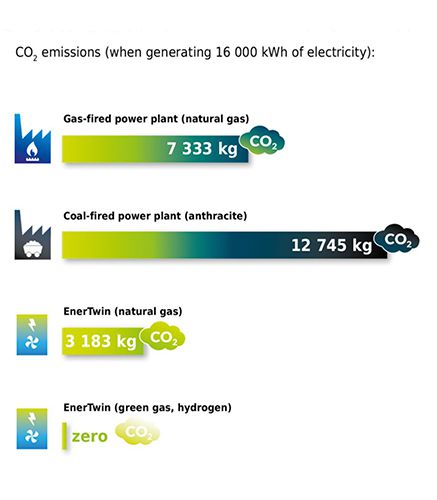 COST EFFICIENT IN ANY ASPECT
COMPARISON OF AN EnerTwin WITH A STANDARD CHP-SYSTEM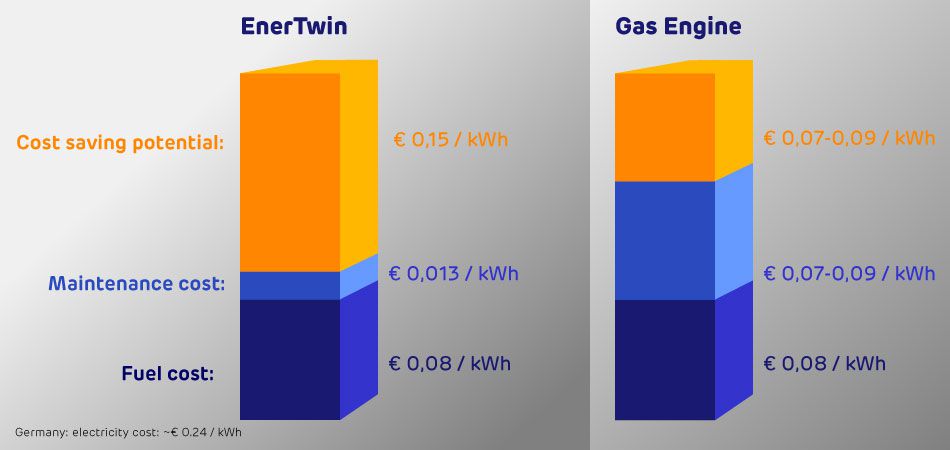 INSTANT MANUFACTURER SUPPORT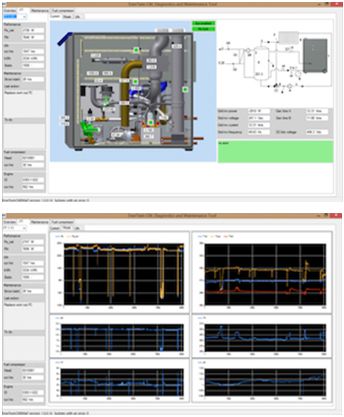 The EnerTwin has extended control and support capabilities. The manufacturer can instantly support your installer if necessary (though this are very rare cases).
Circa 90 parametri dell'intero sistema possono essere registrati e supervisionati e lo stato del sistema è trasparente fino all'ultimo dettaglio.
L'EnerTwin può essere integrato nel vostro sistema di controllo centrale di tutte le vostre case attraverso la connessione modbus o l'accesso modbus TCP/IP.
Il produttore può supportare istantaneamente il team di assistenza anche prima che venga da voi. In questo modo il tecnico di servizio è già dotato del materiale giusto e sa cosa deve fare. Questo fa risparmiare tempo e minimizza i costi di manutenzione
CASCADING ALREADY INTEGRATED
If you need more heat, connect several EnerTwin in a cascade. The software controlling the load balancing is already included and optimizes the run time of all systems for the lowest possible wear out and service costs.