We are an installation and distribution company for turbine operated CHP systems with the name EnerTwin which is produced by MTT Micro Turbine Technology b.v. in Eindhoven, Netherlands.
We sell and install also the energy manager for buildings Smartfox Pro which is produced by DAfi GmbH in Eben, Austria.
We integrate the smart thermostats from tado GmbH in Munich, Germany and other smart home devices.
We provide also buffers, sound dampers and other installation material which work best together with the mentioned products.
We consult our clients with an integrated approach covering solutions for heat and power in buildings. We are also able to integrate different systems like CHP systems, heat pumps, solar panels, buffers, batteries etc. We provide also the know how to control and optimize all the energy flows in a building.
We are currently developing a working power to gas solution with a partner.
We are aiming to provide our clients with working integrated solutions for their buildings which are green technology but never the less affordable in terms of energy prices and total cost of ownership.
We decided to incorporate our European Head Office in Estonia with a branch in Switzerland and a sales office in Germany.
We choose Estonia as it belongs to the European Union and has the best developed and most advanced state infrastructure which allows any entrepreneur to communicate and operate his company through the internet with no burdensome paperwork. Taxes are favourable, people are young well educated and forward thinking. Mentality is like in Finnland or northern Germany. More about Estonia !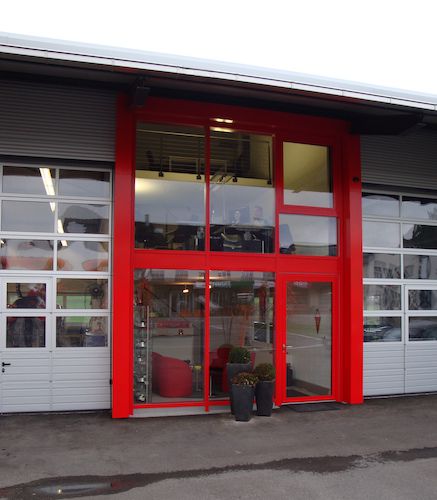 Micro Turbine Technology b.V. (MTT)
Micro Turbine Technology B.V. is an innovative company developing and commercializing advanced micro gas turbines and applications for various markets. MTT is located in Eindhoven, in the centre of the high-tech area of the Netherlands, and home to several top high-tech industries and institutes. This offers optimal access to key partners and services.
It is the ambition of MTT to develop low cost high efficient micro gas turbines and commercial applications thereof. The potential of low cost micro gas turbines as a 'prime mover' for converting small scale thermal energy into mechanical / electrical power is enormous. And its importance is growing due to the increasing environmental awareness of society.
MTT has attracted risk sharing contracts with various industrial partners, energy companies and research institutes for development and commercialization of its products. With joined forces, enormous improvements in power output and efficiency of this relatively young technology has been achieved.
This resulted in the construction of a micro CHP Demonstrator in May 2010, and 2 prototypes in summer 2011, which have run successfully since then. From mid 2013 to end 2017 field trials were conducted in few countries accros Europe.
In early 2018 serial production of EnerTwins started, followed by the commercial launch onto the European market in April 2018.
MTT is seen as an attractive partner by energy distribution/utility companies in search for feasible solutions for distributed power generation and bringing comfort to their customers.
For more information contact s MTT at info@mtt-eu.com or visit the EnerTwin website: www.enertwin.com